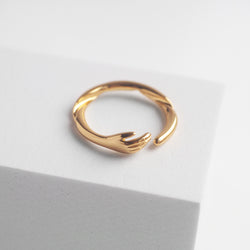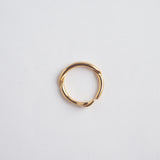 Celebrate everlasting feelings of friendship and love with our exquisite Arm Ring. It is designed as 2 hugging hands that are carefully placed very close to represent loving devotion. It features an open-end that is adjustable to any finger size.
It goes with everything in your closet, from your day-to-day office attire to your evening wear, from your casual workout clothes to jeans and a t-shirt! Just show your own style in the crowd.
Product Details 
Materials: Brass, 18K Gold Plated
Size: Open-end (

Adjustable)
Note About Location
Please select your location correctly. We keep our inventory for Hong Kong Customers and for International Customers separately. Please do not purchase jewellery that is out of stock in your location as we will not be able to fulfill your orders - For example, if you are from the United States and a particular jewellery piece is only available in Hong Kong but not in Rest Of World, please do not place an order for that variant.