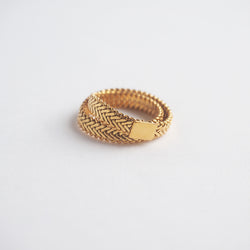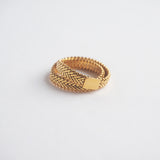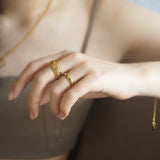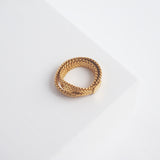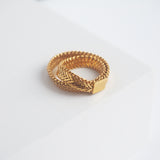 Very unique and chic design, inspired by vintage style, our Snake Herringbone Ring is made from a herringbone chain with a double wrap shape. The design of the ring is based on a Snake's skeletal anatomy and the naturally coiled mannerisms of the snake.
You can wear it by crossing over the chain so it might feel a bit tighter than normal sizes. I would definitely size up. A versatile and unique ring that can be worn as an everyday piece or with your other favourite rings for a statement look.
Product Details
Materials: Brass, 18K 

Gold Plated

Size: US6/US7
Note About Location
Please select your location correctly. We keep our inventory for Hong Kong Customers and for International Customers separately. Please do not purchase jewellery that is out of stock in your location as we will not be able to fulfill your orders - For example, if you are from the United States and a particular jewellery piece is only available in Hong Kong but not in Rest Of World, please do not place an order for that variant.